Thanks to my lovely
sister
I know have a button! If you would like to add it to your blog I would adore you even more!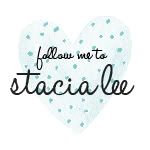 Sorry I haven't had any outfit posts lately! The snow and rain here in Toledo has had me down. I promise an outfit post tomorrow, after all its corporate day for me so I can wear my favorite jeans!
Have a great Tuesday!
Stacia Lee